Here's a bunch of things I made for people this year. Flyers for Cosmic Monkey Comics, Album art for the band Caregiver, Poster for the band Howie And The Hot Knives, and a caricature of my favorite lady friend.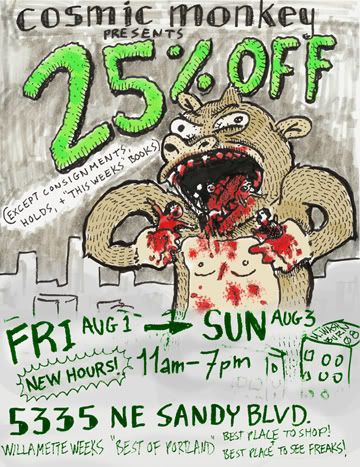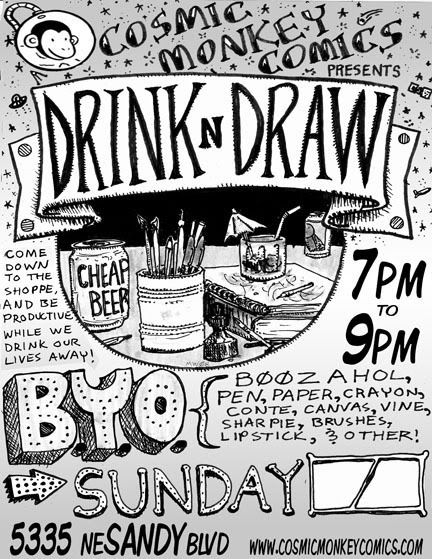 Cosmic Monkey Comics.
The finest shoppe in towne for all your nerdy needs.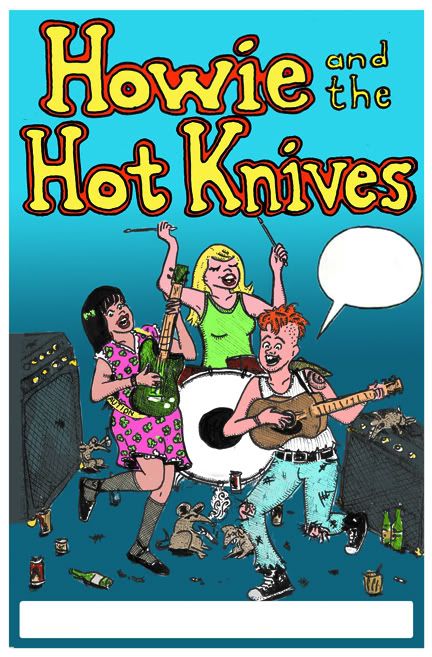 Howie and the Hot Knives
. The finest rock n roll for all your stoney needs.

Caregiver
. Two freaks who make cacaphony. This is the layout for their demo CD. Fold-up poster with Red Cross window cut-out.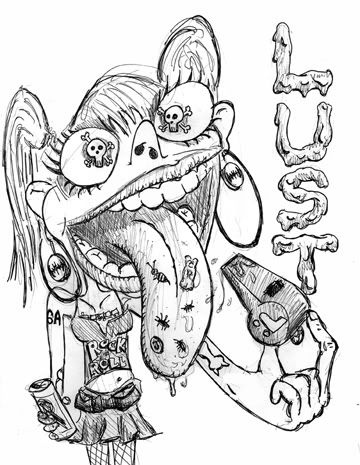 My beautiful baby.